Keyblade's Guide To Persona 4 Arena: Yosuke Style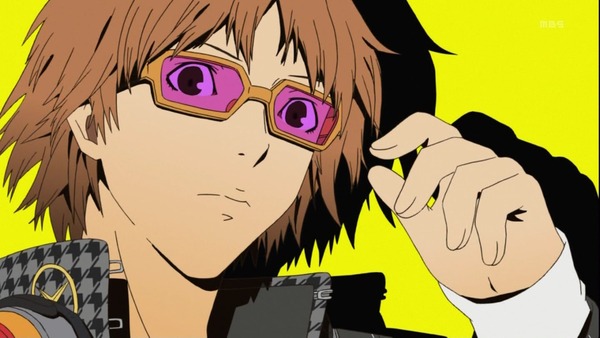 "No one can call me a total disappointment now!"
Overview
:
Name Yosuke Hanamura
Weapon: Kunai
Persona: Jiraiya
Yosuke Hanamura, affectionately nicknamed "Brosuke" is the first party member Yu Narukami acquires in Persona 4. Yosuke's family moved from the big city to Inaba because of his father's work as the manager of the Junes mall. Yosuke inner struggle is his resentment for moving from the city to "the boonies", which he overcomes with the aid of Yu. In Persona 4: Arena, Yosuke uses a pair of kunai and his Persona is Jiraiya.
Character Overview
:
Yosuke is really strong in the neutral department, thanks to his great normals and movement options. Yosuke's main goal is to get in using his strong neutral game and deal damage thanks to his great speed which can be accomplished in no time. However with low health Yosuke can't afford to make too many mistakes, so make sure you think about what you're doing before you start flying around the screen and pressing buttons in a crazy fashion.
Health: 8300 (Low Health)
Pros:
- Highest Jump Height along with the fastest run speed in the game
- Fastest Run Speed in the game
- Great Mix-Up tools and fast normals
- Good air priority attacks
Cons:
- Low Health
- Takes some execution to learn
- Moonsault mix-ups are less effective against familiar players
- Sukukaja mode is as good as the user
Yosuke Changes for Persona 4 Arena: The Ultimax Ultra Suplex Hold (What a sweet name
):
New:
*Glide is still in, faster but shorter.
*j2B is now done with jAB
*Kunai inputs have been changed to j2A (A Version), j2B (B Version) and j2AB (SB Version)
*He has an actual teleport in Sukukaja.
*Has a new auto-combo during Sukukaja.
*New Move dubbed "V Slasher" (Similar to Leona's V Slasher) "V slasher is a move that moves diagonally down/diagonally nigh fullscreen depending on button." SB Version does a W Shape.
Buffs:
+Kunais now knockdown
+jC hits twice
+5B and 5C and be dash canceled.
Nerfs:
-Moonsault may have lost invulnerability
-Sukukaja is shorter
-3 persona cards
-All Out Attack is slower, CH 5B > AoA no longer connects
Table of Contents
I. Character Overview
II. Normals and Persona Attacks
III. Specials, Throws and Furious Action
IV. Supers
V. Combos
VI. Being Effective with Yosuke
VII. Credit and Videos